Brielle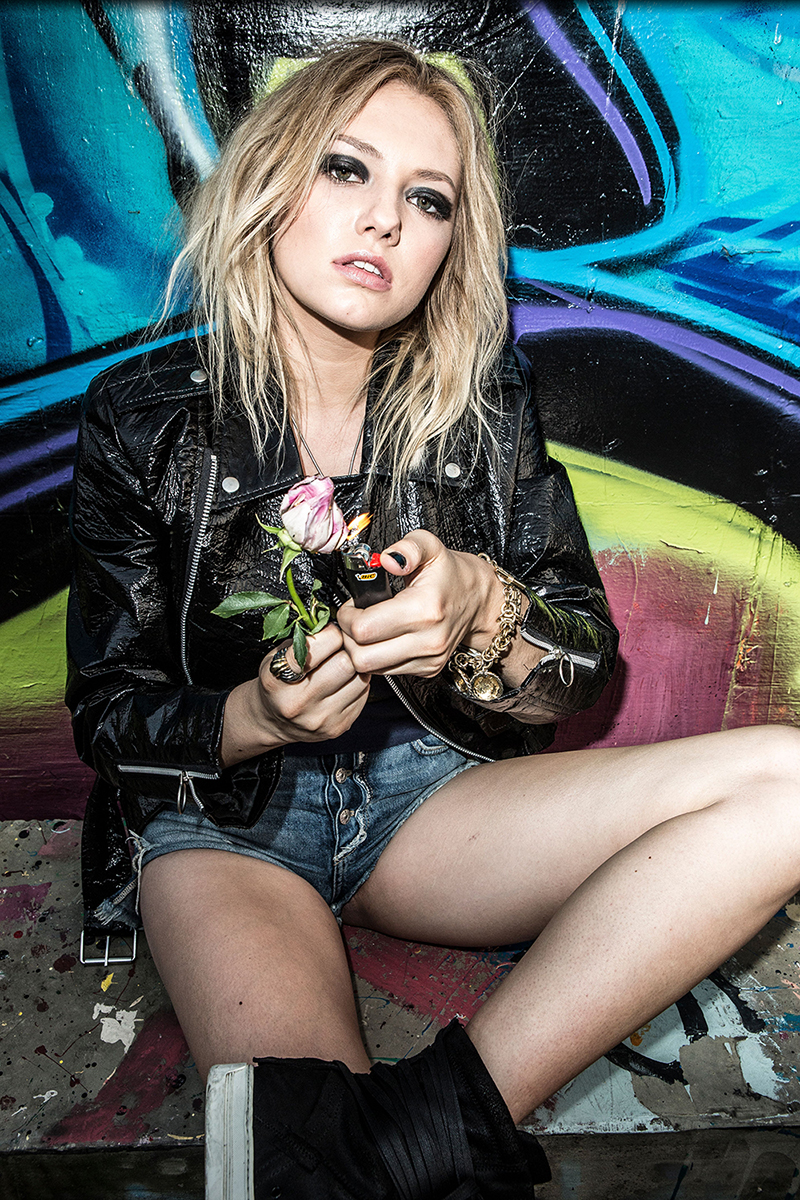 Billboard Charting and MTV Hits, America's Pop Sensation singer songwriter BRIELLE
®
 who 
performed the National Anthem at Citi Field for the NY Mets and for the NCAA National Basketball Championship at Madison Square Garden, released her debut 10-song self-titled LP BRIELLE in June, 2016.   The LP features several unreleased songs planned for release over the next several months including "Love Means", "Wasted", "Unstoppable", and OUGHT TO BE to name a few.
Her 4th consecutive single ROCK THE CATWALK  was recently released in July for NY Fashion Week.  The song is a pop remake of the 1980's smash, "Rock The Casbah" by the Clash.  Both the song and video combine her love of music and fashion as she sports the classic outfits of the very designers she sings about.
Her 3rd release ROCKET released in April of 2015, a high-octane patriotic anthem, produced by Grammy Producer Ken Lewis, debuted on Billboards Hot Singles Sales at #15 and within one week climbed over Madonna to #8 on June 1st, 2015.  And on April 28th, 2016 "ROCKET" won Honorable Mention in the 2015 International Songwriting Competition in both the Top 40/Pop and Unsigned Only categories. It's video, also nominated in the ISC 2015, produced and directed by Annette Navarro, is a party that morphs into an "Alice-In-Wonderland" moment, featuring the bunny mad hatter that awakens to the reality of a "so what just did happened last night? Coffee induced coma".  
Released July 2014, her debut single "AVALANCHE" p
roduced by 
Grammy Producer Femdouble (Tupac, T-Pain, E-40, TQ) and co-produced by Pete Ivory, peaked at
#4 on Billboards Hot Singles Sales and spent 8 consecutive weeks in the Top 10
of the chart.
AVALANCHE
 the video, directed by Clifton Bell (Trey Songz, NE-YO, T-Pain, J.Cole) debuted on MTV Hits 
November 7th, 2014
. Quote,
"A STAR IS BORN"
–
Clifton Bell
The LP is co-written by BRIELLE with Grammy producer's Femdouble and Ken Lewis (Bruno Mars, Alicia Keys, Fun, Kanye West, Eminem), a long with danish "multi-man" Kim Moeller (Max Martin's go-to guitar phenom, Nelly, Flo-Rida,Whitney Houston), Andrew Underberg, Pete Ivory, Gian Bravo, and others.
Her first video 
CATCH A STAR FOR YOU
also directed by Annette Navarro independently released in October 2013, has over 1/2 million YouTube views and spent 26 weeks on the charts at video channels and clubs around the US and abroad. The video is at MTV, VH-1, Much Music, California Music Channel and was picked up by The Screen Play video pool that services Macy's, Journey's, and American Eagle stores. This soon to be released song on the LP was also nominated in the 2013 UO World Song Competition in the Top 40 Pop category.
Brielle makes her film debut as
"Julie"
in the independent film 
Black Wake
coming 2017.
Fashion United
(fashion's premier trade publication) placed BRIELLE on staff writing a monthly pop-culture column about her music, college life in the fashion world, and life in New York City. Her first column, published internationally in November 2013, went on to be voted as,
The Most Read Article Of The Year.
In September 2014 she performed and walked runway's at NY Couture Fashion Week and appeared and performed and attended red carpet events during NYFW 2014 with Carmen Electra, Sereena Williams, Kristen Cavallari, Eric Trump, GQ Gentlemans Ball,
 attended Rolanda Santana's Spring 2015 Fashion Show with Modiste, 
and was a guest host at 
NE-YO's 3rd Annual Fostering a Legacy Benefit.
At the age of 16 Brielle licensed 6 of her self-written songs to the MTV reality show Snooki&JWoww and shortly  after h
er first self-written unreleased song 
"UNSTOPPABLE"
was nominated in the 12th annual
Independent Music Awards
.
"Playing With Danger", title track off of her next LP (coming October 2016), is also the closing song in the independent film, The Romans.
She sang the National Anthem at the Skate and Gymnastics Spectacular in 2012  on NBC and in April of 2015 she sang it at Madison Square Garden for the 2015 NIT NCAA Men's Basketball Championship Game on ESPN and Citi Field for the NY Mets on July 1st, 2015.
---