Trance
My life the past 6 months has had a dizzying number of ups and downs. I'm not too fond of rollercoasters in general so it has definitely been quite the journey navigating through my life hoping that I'm stepping in the right direction. I've had the most amazing things happen, but I've also been struggling with mono, chronic bronchitis, ear infections, and sinus infections for the last 4 months, almost 5 months straight.
It has also been a struggle to find the right medical treatments that will help my body heal- hopefully I am on the right path now, but only time will tell. Something super crazy is that the medication I am currently on makes me completely wacky. I can't function as quickly or as efficiently as I am normally able to, I always feel like my brain is in a fog, and today it really took a toll on my emotions. I'm a gemini and I hate not being able to go-go-go and I hate not being in complete control of myself. However, This whole experience has truly helped me to realize that I may be unstoppable, but I am not invincible, and I really need to slow down sometimes to take care of myself.
Recounting the multiple times the last few months where I have had to power through something despite feeling much less than optimum, I wrote a poem this morning describing what was going through my head and how exactly I felt during these not-so-glamorous moments.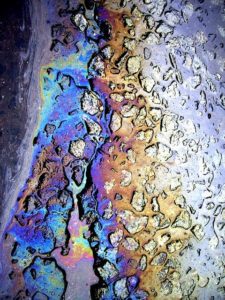 Trance
I can't feel my feet, my legs are going numb
My hands are shaking, eyes are twitching, what have I become
My skin is melting off, dripping on the floor
Exposed deep underneath my bones I'm longing to explore
My breath is shallowing, my sight blurring too
Receding back behind my eyes, my veins still pumping through
My mind is in a trance, all I can do is dance
Unaware, my body moves, the shapes are vaguely cast
Stomach acid gurgling uneasy feelings creep
I'm sick of backseat driving, but the clutch I cannot reach
My skin so cold and pale, my forehead beats with sweat
I feel the heat leaving my body, fainting to forget
The air is whirring all around so hot so cold, can't focus now
My mind trails off leaving no trace, can't concentrate, can't lose this race
I'm pushing forward, moving on, can't feel my body, show must go on
No one can tell whats kept inside, my body's strong, won't break my stride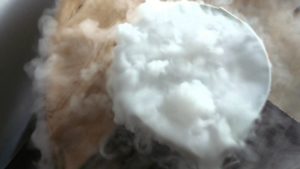 Sick to my stomach, tears in my eyes
Ignore decay, pass by the lies
No energy no rest no time
Show must go on, won't break my stride
Show must go on, won't break my stride
Show must go on, won't break my stride
You may also like...
News Categories
Latest News